Welcome to Arkod Smart Logitech, your gateway to a healthier and more beautiful business!
As a seller of health & beauty products, we know how essential it is to create an attractive and seamless experience for your customers. Here's how Arkod can assist you in flourishing your health & beauty business: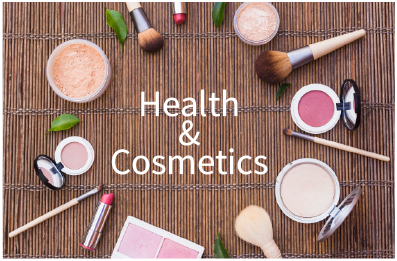 Secure Fulfillment: Our top-notch fulfilment services ensure that your health & beauty products are processed and delivered swiftly, giving your customers the joy of receiving their favourite items promptly.
Beauty Inventory Optimization: With our smart inventory management system, you'll never have to worry about running out of stock. Keep your shelves full and your customers satisfied.
Customizable Packaging: Create a lasting impression with branded and eco-friendly packaging that aligns with your health & beauty philosophy, making unboxing an enchanting experience.
Hassle-Free Returns: In the rare case of returns, our streamlined process ensures a stress-free experience for both you and your customers, reflecting your commitment to their satisfaction.
Beauty Data Insights: Leverage our data-driven insights to understand your customers better, identify trends, and make informed business decisions that keep your health & beauty brand ahead of the curve.
Quality & Safety Assurance Rest assured that your health & beauty products are handled with the utmost care, ensuring their quality and safety throughout the fulfilment process.
Cost-Effective Solutions Our fulfilment services are designed to optimize costs, allowing you to invest in the development of high-quality health & beauty products that resonate with your customers.
Choose Arkod Smart Logitech as your health & beauty fulfilment partner, and together, we'll radiate the beauty and wellness of your brand to the world. With our seamless services, you can focus on crafting transformative health & beauty products that inspire confidence and well-being in your customer.