Are you a food and beverage supplier looking for a seamless solution to optimize your logistics and enhance customer satisfaction? Look no further! Arkod Smart Logitech is here to revolutionize the way you handle your dry-packed products.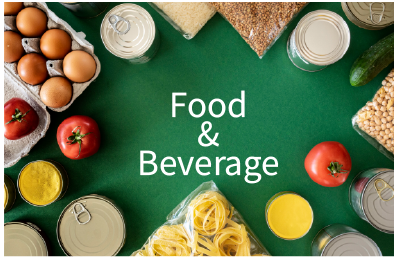 Streamlined Inventory Management: Keep track of your inventory like never before! Our inventory management system gives you real-time insights into stock levels, expiry dates, and more, allowing you to make informed decisions.
Added Value for Your Business: Focus on growing your food and beverage business, while we take care of the logistics. Our Pick & Pack service offers reduced operational costs, optimized order processing, and improved order accuracy.
Customised Packaging: From snacks to spices, we know every product deserves the perfect packaging. We offer you a packaging design that not only safeguards your items but also showcases your brand's uniqueness.
Customer-Centric Approach: Your customers' satisfaction is our priority. With Arkod, you can offer flexible shipping options, accurate tracking, and reliable delivery times.
Scale Up with Confidence: As your business flourishes, our services adapt. Whether you're introducing new products, expanding to new markets, or ramping up production, Arkod's scalable solutions grow alongside you.
Compliance & Quality Assurance: We understand that the food and beverage industry is governed by strict regulations. With Arkod, rest assured that your products are handled with the utmost care and adhere to all regulatory standards.
Secure Warehousing: Our room-temperature warehousing ensures your dry-packed items are stored in optimal conditions, maintaining their quality until they reach your customers' destination.
Join hands with Arkod Smart Logitech today and elevate your food and beverage business to new heights of efficiency and customer satisfaction. Let us handle the logistics, while you focus on delighting your taste buds! Ready to redefine your food and beverage logistics? Try our service today to learn how Arkod can be your partner in success!