Arkod Smart Logitech is your ultimate partner in apparel product fulfilment services, designed to elevate your business to new heights!
With our seamless and efficient fulfilment solutions, we take care of all the nitty-gritty details, allowing you to focus on what you do best – creating stunning apparel and delighting your customers. Here's how we can assist apparel sellers like you: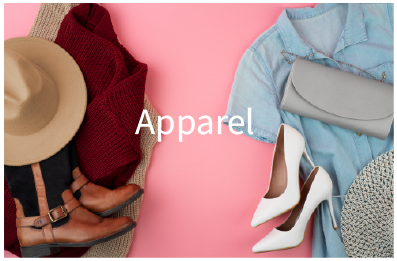 Stress-Free Order Fulfillment
Say goodbye to the hassles of packing and shipping! Our expert team handles the entire order fulfilment process, ensuring every package is prepared with care and delivered to your customers promptly.
Swift Inventory Management
Our advanced inventory management system keeps track of your apparel stock in real time, enabling you to restock at the right time and avoid costly shortages.
Streamlined Shipping
We collaborate with top logistics providers to ensure smooth and timely shipping, providing your customers with a delightful unboxing experience.
Custom Packaging Options
Stand out from the crowd with personalized packaging solutions. We can create branded boxes and inserts that reflect your apparel's unique identity.
Hassle-Free Returns Handling
In the rare event of returns, we manage the process efficiently, maintaining customer satisfaction and preserving your brand's reputation.
Data-Driven Insights
Access valuable data and analytics to gain deep insights into your apparel business's performance, allowing you to make data-backed decisions for future growth.
Cost-Effective Solutions
Our fulfilment services are designed to optimize costs, providing you with competitive pricing that maximizes your profits.
Outstanding Customer Support
Our dedicated support team is always here to assist you. We prioritize customer satisfaction and ensure every query is addressed promptly.
Join Arkod Smart Logitech today, and let our fulfilment services elevate your apparel business to new heights. Delight your customers with seamless experiences, while we handle the logistics behind the scenes. Experience the difference with Arkod Smart Logitech – the perfect fit for your apparel brand!