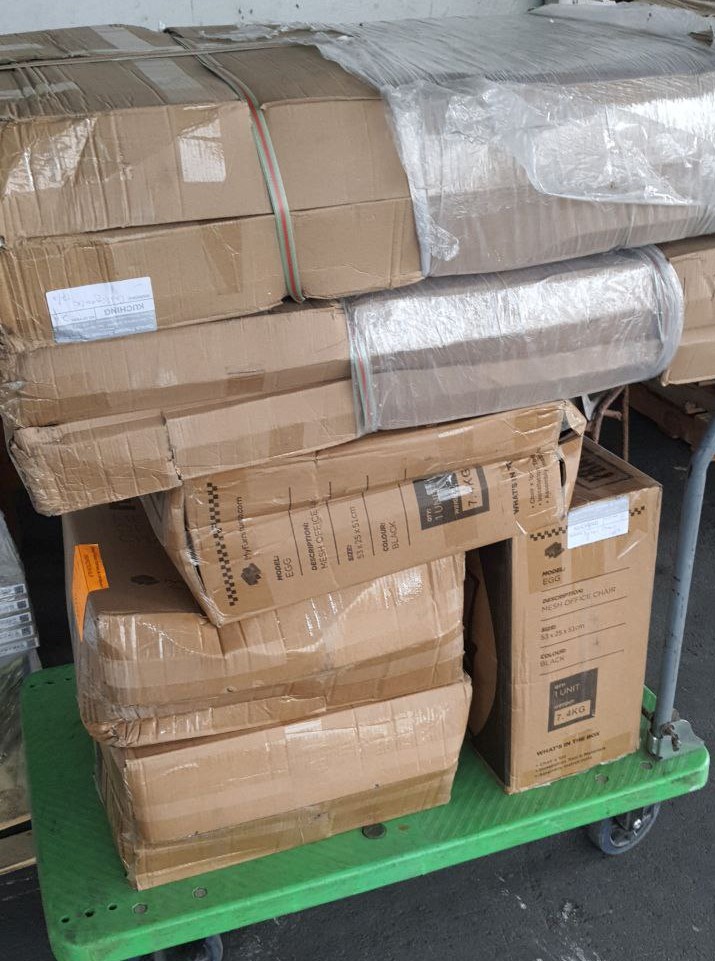 At Arkod Smart Logitech, we understand the importance of delivering goods on time and in perfect condition. That's why we were thrilled to assist a Shopee seller to transport office furniture, specifically an Egg Mesh Office Chair and Computer Office Table, to our valued client Codligence Sdn. Bhd. As office furniture requires special handling and packaging to ensure it arrives in excellent condition. Our team at Arkod Smart Logitech was up for the challenge and worked diligently to make sure the delivery was a success.
Upon delivery, we were delighted to hear that Codligence Sdn. Bhd. was satisfied with the quality of service provided by Arkod Smart Logistics.
We take pride in our ability to deliver exceptional service and exceed our client's expectations. We believe that the success of this project was a testament to our commitment to delivering reliable and efficient logistics solutions to our clients.
In conclusion, we would like to thank our valued client Codligence Sdn. Bhd. for trusting us with their logistics needs. We are grateful for the opportunity to work with them and look forward to continuing our partnership in the future. At Arkod Smart Logistics, we are dedicated to providing the best possible logistics solutions to our clients and ensuring that their deliveries arrive on time and in excellent condition.