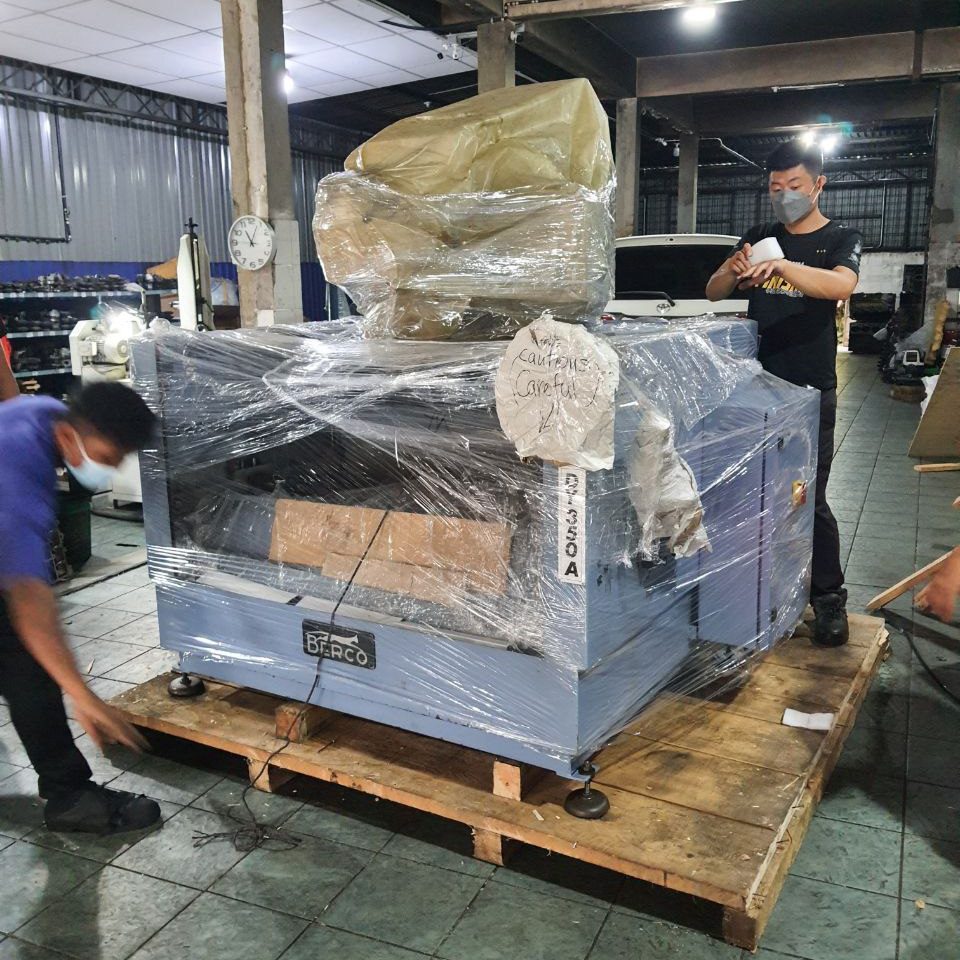 Singapore is one of the best countries in the world for conducting business, and through collaboration in logistics, Arkod Smart Logitech fulfilled the needs of logistics by delivering a used Cylinder Honing Machine (Model DY350) from Assurich Industries Pte Ltd (Singapore) to Sing Foh Engineering (Kuching, Sarawak).
Assurich Industries Pte Ltd is a specialist in offering one-stop services for On-Site Machine Tools, Machine Tools, Engine Rebuilding Equipment, Hydraulic Tools, Pipe End Preparation, and Turnkey Project Management to the marine, offshore, oil & gas, shipyard, mining, and power plant sectors across South East Asia. ARKOD provide a customised logistics plan to carry out the shipment of the 950kg machine with 1.8 x 2 X 1.8-metre which equals 6.48m³ to Sing Foh Engineering which enables them to pursue their repairing or building services to a further extent.
A successful delivery from Singapore to Malaysia, particularly Sarawak will expand ARKOD's online logistics platform and improve relations between both countries. By collaborating with other countries with similar logistical needs as Sarawak's in the near future, both companies are able to expand their delivery business. This will not only benefit Sarawak and Singapore but also other companies that need help with their logistics or have difficulties delivering certain goods themselves across East Malaysia.