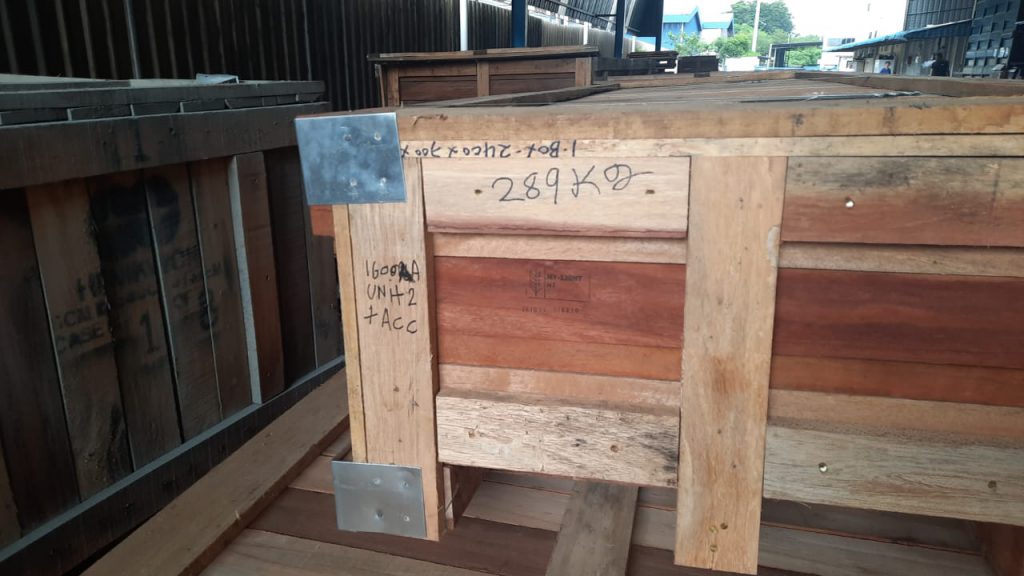 The client, Aztech Electrical & Aircond Services was satisfied with the service provided by Arkod Smart Logitech and praised the team for their professionalism and step-by-step delivery process. The delivery was completed successfully and on time, with all items in good condition upon arrival.
The shipment was scheduled from Selangor to Mukah, Sarawak. The shipment includes various electrical and air-conditioning equipment such as wire, bus duct system, ducting materials and others types of equipment stored in the wooden case for the delivery. The equipment is of high quality and manufactured by leading brands in the industry, ensuring durability and longevity sold by Henikwon Corporation Sdn. Bhd. The wooden case is specially designed to protect the equipment during transportation and is made of sturdy materials to withstand rough handling.
The delivery was completed on time and without any damages or complications, ensuring that the equipment was in perfect working condition upon arrival. Overall, it was a smooth and successful delivery for both the supplier and the customer.
Try Our Service Now! ARKOD SMART LOGITECH